Custom VDOT O2 Training Plans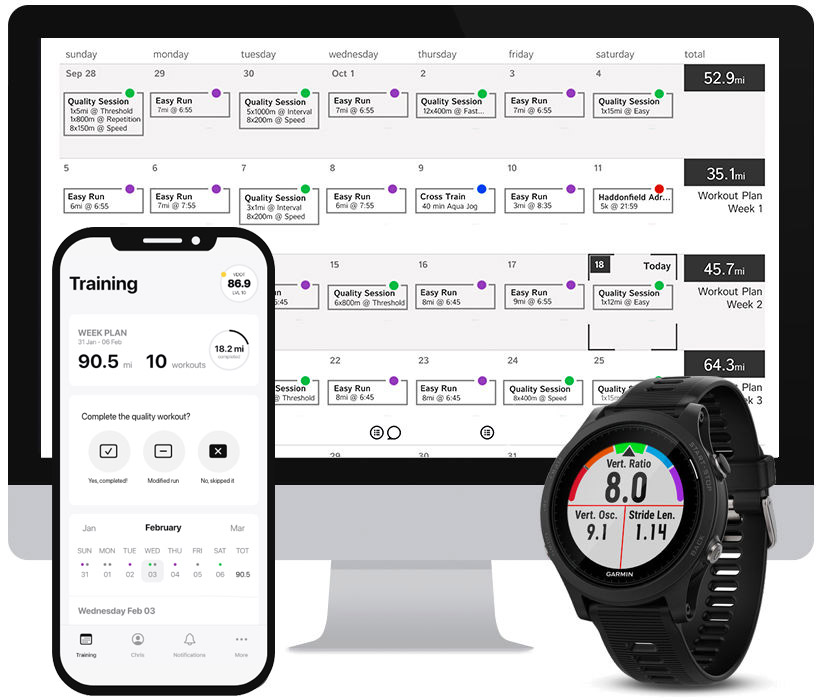 Custom Training Plans are individualized schedules designed by legendary coach Dr. Jack Daniels and Run SMART coaches. These plans are tailored specifically for you, designed to help you reach your goals and stay healthy.
Workouts customized to your running background.
Individualized training paces for every workout.
Manage your training on the VDOT O2 mobile app (miles or metric)
Sync your training calendar with Garmin Connect
ALL PLANS ARE LESS THAN $1 A DAY!
Standard Training Plans
Specialty Training Plans
If you have any questions about the Training Plans please email info@vdoto2.com.